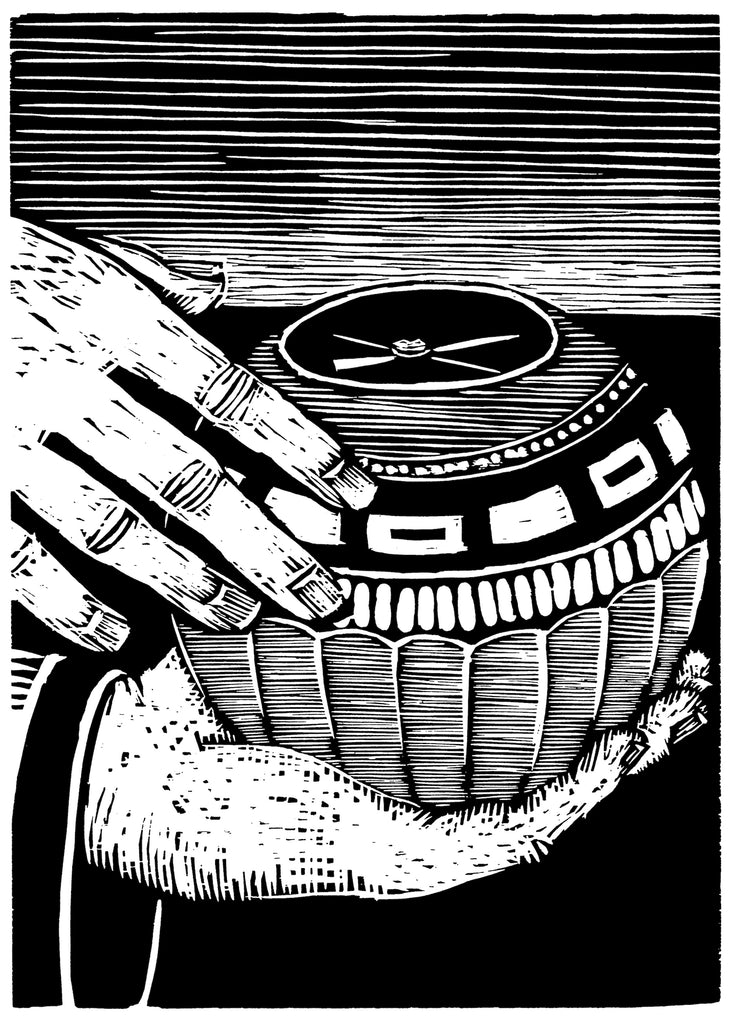 Director - relief print
$ 110.00 USD
Relief print of an original woodcut image used in the Maxwell Institute study edition of the Book of Mormon edited by Grant Hardy.  This image is used for the First Book of Nephi. Printed by Tryst Press, Provo, Utah.
Open edition signed by the artist.
Print sheet measures 14x10 inches, unframed.