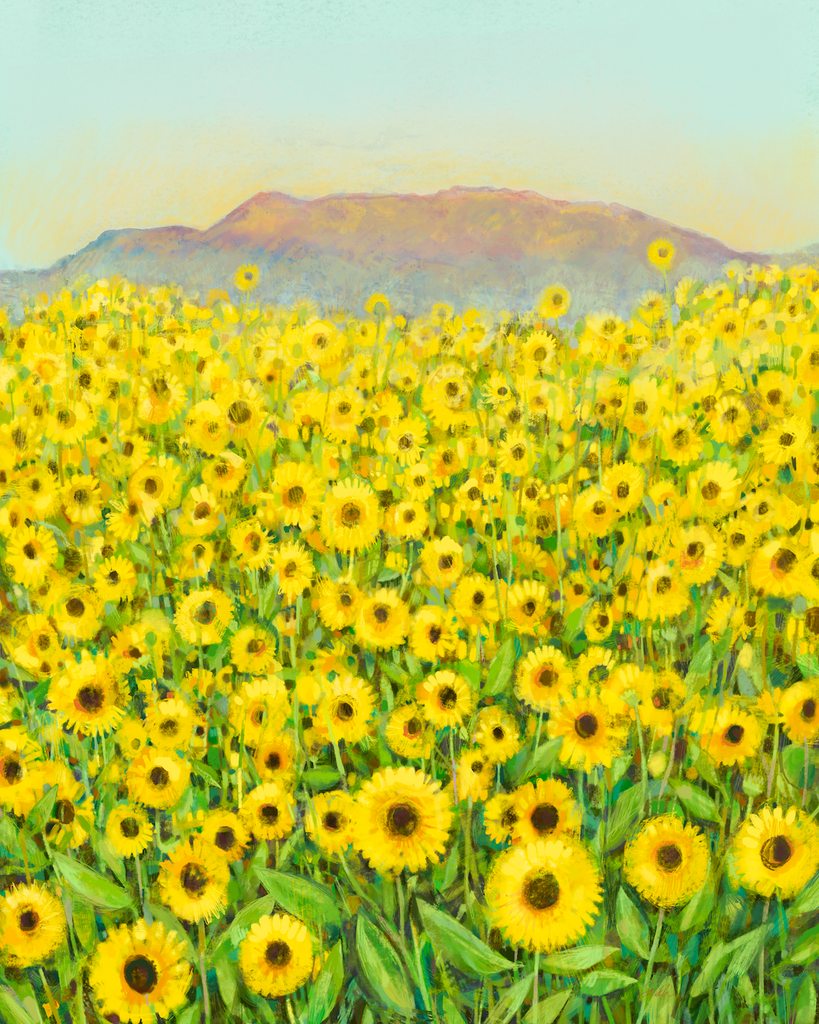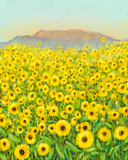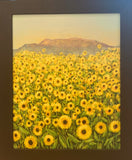 Sunshine in My Soul - giclee
$ 130.00 USD
Gicleé print of a digital drawing by Sarah Richards Samuelson. Printed with archival pigment ink on archival mid-weight enhanced matte paper (lustre option) or on canvas. Open edition. 
image size 20x16"

2" border
Ask about larger options by emailing ann@newvisionart.com.
When I first came here
I missed that mountain being near
I missed the trees that grow there
That I have known
So well
And, I know, that they have known me
I have found comfort there
In the green
And in the shade
I have felt saved
And heard
And free
To speak,
And to cry
And to wonder why
And feel the gentle breeze
And hear the sound
Of rustling leaves.
When I first came here
I mourned the distance
Between me
And these things I had grown to need
I longed to be on that mountain
Instead of far away
I missed the trees
With my whole heart
I doubted that I could ever start
To feel peace here
Far away
Not near the mountain and trees
That I hold dear
I longed for the sound
Of the leaves in the breeze
And the way the dirt there feels
Beneath my bike,
beneath my feet,
Beneath my knees.
I miss the colors
I miss the shade
I miss the way that I could stay
There, in the mountain…
And then it rained
And the flowers came
And I have started to see
That even though
My mountain and trees are far away
I have come to appreciate my new view
Distant, but whole.
There is also something here for my soul
I see in a different way
I see a whole shape
Made up of organic, changing parts
And I find comfort
In feeling your whole presence
Always within my view
Constant
But changing
The clouds and the sky
Continuously rearranging
There are things about our distance
That are so beautiful
And good
And I am content to see you
Far away
And the flowers that surround me
Make me happy
And make me want to stay